AHF Leadership Elections
It is a privilege to present this year's candidates. Please read their candidate statements prior to placing your vote.
The elected candidates will serve their terms beginning January 1, 2024. The voting begins June 12th and ends June 28th. 
Who is Eligible to Vote?
Institutional members – Primary contact only
Retired members
If you did not receive the email with the link to cast your vote, and you are the key contact for your institution or are a retired member, please email [email protected]. 
Business partner, educator, affiliate, and student members are not eligible to vote.
Open Positions:
Candidate Statements
PRESIDENT-ELECT CANDIDATE
Having served on AHF's Board of Directors for several years, I take great pride in contributing to the association's growth and our efforts in supporting self-operators.
My priorities include:
Supporting the professional development of self-op food service leaders.
Assisting food service leaders in driving operational excellence despite increasingly challenging financial constraints.
Providing resources to help operator members lead their teams to success.
Fostering strong networks between operator members, as well as between operator members and business partners.
Helping leaders who seek to transition their operations from contract management to self-op.
I am honored to continue this important work of supporting operators, and I look forward to the opportunity.
TREASURER-ELECT CANDIDATE
Priority Statement:

My priorities would be to, listen and support the leadership of AHF in order to meet the needs of our members on the topics of today and, where appropriate… share my ideas of the future and the challenges that face us today. I will make myself available and willingly share my experiences to, drive AHF to be the needed resources for all our self-operators giving them, a competitive advantage for success in our industry and beyond.
DIRECTOR AT LARGE CANDIDATES
Presented in alpha order. Please review all candidate statements and then cast your vote when you are ready using the links above or below. There are 3 open positions and 5 total candidates. 
---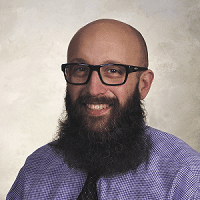 Steve Cerullo
Sr. Director of Foodservice
Geisinger
Wilkes Barre, PA
Background Statement:

I have over 30 years of foodservice experience and 17 years health care specific foodservice. I started at Geisinger in 2004 as a food production manager with responsibility for 11 employees on a single campus and currently, I am responsible for over 400 employees spanning 10 different campuses. I have served on the AHF Board of Directors since 2021. I have been an active member of AHF since its creation in 2009 and was a member of HFM, 6 years prior to the creation of AHF. I believe in leadership by being open, honest and transparent.
Awards
2020 Premier Light in the Storm Award
2017 Premier Illuminating Excellence Award top 10
2017 AHF Benchmarking Award of Excellence
2016 Food Management Innovator of the Year Award
2013 Foodservice Equipment Reports Young Lion Award
2009 Premier Illuminating Excellence Award
2009 Association for Healthcare Foodservice (AHF) Future Horizons Award
9-year Member of Premier Foodservice Committee
4-year Member Premier Chefs Advisory Committee
Statement of Priorities:
I have a passion for AHF and all it does for its members. I have counted on AHF Benchmarking documents to ensure our foodservice departments remain self-op and used that data to convert sites that Geisinger acquired to become self-op.  I've utilized the AHF listserv and general network of AHF "friends" to navigate issues. I have whole heartedly enjoyed many of the National Conferences put on by AHF.  I feel that I can use my experiences to encourage folks who are not members to become members as well as encourage current members to take on bigger roles with AHF.        
---
Julie Meddles, MS, RDN, LD
Director of Nutrition Services and Gift Shops
The Ohio State University Wexner Medical Center
Columbus, OH
Background Statement:
Volunteer leadership, locally and nationally, with the Academy and its practice groups but especially with AHF have been the best opportunities to both contribute and grow in my career.
Positions currently held:
AHF Board of Directors
AHF Benchmarking Committee
AHF Editorial Advisory Committee
IFMA Foodservice Leadership Council, Executive Committee, Immediate Past Chair
Vizient Food Contracting Council
Past Positions held:
MFNS Treasurer
AHF Education Committee
ONDPG Chair
Columbus Dietetic Association President
I've received the Member Merit award for Ohio Dietitians and distinguished service award from AND's Oncology Practice Group.
During my career at Ohio State Medical Center, I've fulfilled many roles, as a dietitian, operations manager, and now Director of Nutrition Services and Gift Shops. I'm a certified facilitator who enjoys working with staff to develop their leadership, communication and interpersonal skills. Recent LSS Green Belt and embrace change leadership, project management and enjoy being an advocate for staff and patients.
Priority Statement:
I have great pride in being on the AHF Board and regularly speak of the power of membership both inside and outside my organization. Its support and advocacy have enabled us to maintain our Independent status as OSUWMC is growing our hospital system. As a Board member, I would continue to use my experience and skills to encourage others to benchmark and participate in AHF educational opportunities and demonstrate, from knowledge and experience, how successful application makes a difference in our operations.  I would represent members, support self-operated leaders, connect members to each other, industry partners and our excellent resources.
---
Association position currently held:
AHF NY Chapter President
AHF National, Editorial Committee 2023
Past offices held and/or contributions to professional organizations include:
AHF NY Board President elect 2022-2023
AHF NY Board of Directors: Secretary 2019-2021
AHF National, Membership Committee 2020-2021
Conference speaker, AHF Annual Conference 2021
SO Connected Magazine Contribution August 2020 and submission of quarterly chapter updates
Priority Statement:

AHF is a dynamic value-driven organization providing superior resources to members.  As Director at Large, I am committed to supporting AHFs initiatives for membership, education, and strategic planning utilizing opportunities to share my expertise and collaborate to support the organization's operational success. 
---
Priority Statement:
I believe that AHF is poised to continue its growth and expand its impact exponentially. As a Director at Large, I would bring my expertise working in a large integrated health system to our front-line operators. This broadened view can provide a new lens for operators to look at how they meet the service needs of their communities. I will work meticulously with my fellow board members to exhaust all resources in an effort to achieve the overall mission and strategies of AHF. Through this commitment, AHF can innovate and evolve to continue to flourish for generations to come.
---
Lawrence Roberts
Senior Director of Support Services
Centra Health
Lynchburg, VA
Background Statement:
I have been blessed to work the healthcare food service industry for 31 years in both contract and self-operated channels.  Living this professional life has provided valuable lessons into the challenges our members experience every day and what they are searching for in operational support.  I am a transformational leader with a passion to see beyond the ordinary and strive for the extraordinary – creating people-leaders that make their food programs and communities healthier, one meal at a time.  Over the past 16 years, Centra has participated and/or received recognition for the following:
AHF Senior Dining Benchmarking Task Force – 2023
AHF Benchmarking Award of Excellence Winner- 2022
AHF People's Choice- Virtual Culinary Competition- 2020
AHF Culinary Competition, 3rd Place- 2019
AHF Culinary Competition, Finalist – 2013
Vizient Food Council member – 2019 -present
Computrition Conference Speaker – 2015
Big Brothers, Big Sisters of Central Virginia – Treasurer 2021- present.
Priority Statement:
It is time for me to give back and make deposits into the "emotional bank accounts" of the members we serve.  So much of my success as a leader is due to the impact AHF deposited into my career.  Serving on the Board of Directors would allow me to actively contribute to our continued mission and strategic journey.  I will actively listen, be visible and present to help drive value for our members and the communities they serve.
LEADERSHIP DEVELOPMENT COMMITTEE MEMBER CANDIDATES
Presented in alpha order. Please review all candidate statements and then cast your vote when you are ready using the links above or below. There are 2 open positions and 3 total candidates.
---
AHF is a thriving organization and has helped many across the states to transition to self-operated as a member of the LDC. I would focus on building the future pipeline for individuals excited to take part in AHF. I would work with the committee to continue the clear path of succession in AHF committee and board positions.
---
If elected, my priorities would be:
An effective 'dot connector' and continue to build strong relationships within the industry
To share best practices & promote self-op foodservice and hospitality
Continuous support of the AHF's mission