Publications & Newsletters
Publications & Newsletters
AHF has a suite of publications and newsletters to help operators run their operations. Review a list of some of our major publications below. AHF members receive free access to everything listed below. Our weekly e-newsletter can be subscribed to by anyone, including non-members. 
AHF State of the Industry Report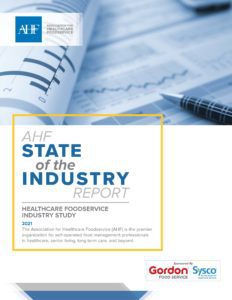 AHF's Annual State of the Industry Report is one of the Associations flagship publications. The report provides an annual look at the state of the foodservice industry in acute care and senior dining. Surveying both segments of the industry, members can access the report to review critical data points about industry demographics, trends, facility behaviors, standards, and more. 
Access the report under "AHF Publications & Guides" in our member-only document library.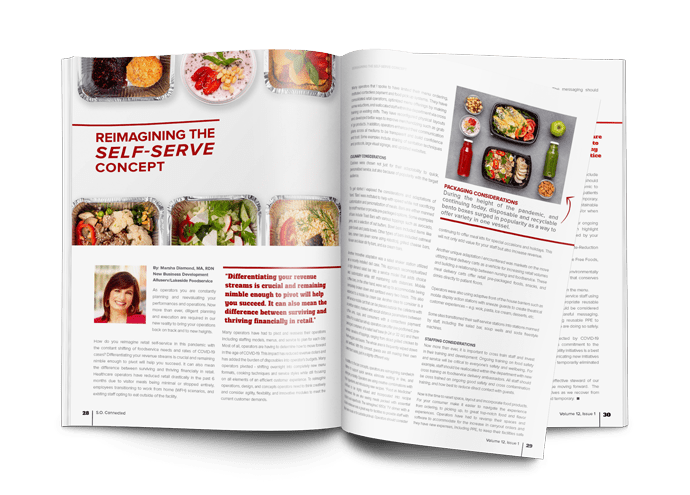 Quarterly printed magazine which serves as the flagship publication of the Association. Distributed to full AHF membership.

Archives of each issue are available online through our Resource Library below. 
Self-Op Weekly Bites Newsletter
A weekly e-newsletter which goes out every Tuesday afternoon and is free to members and nonmembers to subscribe to. The newsletter compiles industry content into one industry newsletter relevant to foodservice across the non-commercial foodservice segment, focusing on healthcare but could expand across C&U, Restaurants, K-12.
Anyone can subscribe for free, including non-members. 
S.O. In The Know Newsletter
S.O. In The Know is AHF's Monthly E-Newsletter, released to all AHF members at the end of each month. The newsletter provides association updates, news, and highlights to AHF members. 
All members receive a copy of this newsletter. Make sure you have marked [email protected] as an authorized sender through your facility firewall. 
Business Partner Product/Service Directory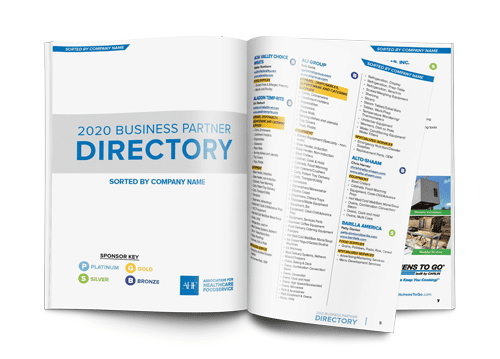 AHF's Business Partner Directory is a product and service directory used by AHF Members to find items and partners. The Directory is released two times per year in PDF format, once in the spring and once in conjunction with AHF's Annual Conference. It is also available in a searchable online format. To be included in the Directory, business partners must be an annual sponsor. 
Benchmarking Publications
Members participating in AHF's Benchmarking Express™ program can benchmark themselves against their peers and take a deeper look into where their facility (or facilities/system) are excelling and where improvements can be made. The program is free with each Institutional Membership. 
Annual Year-End Benchmarking Report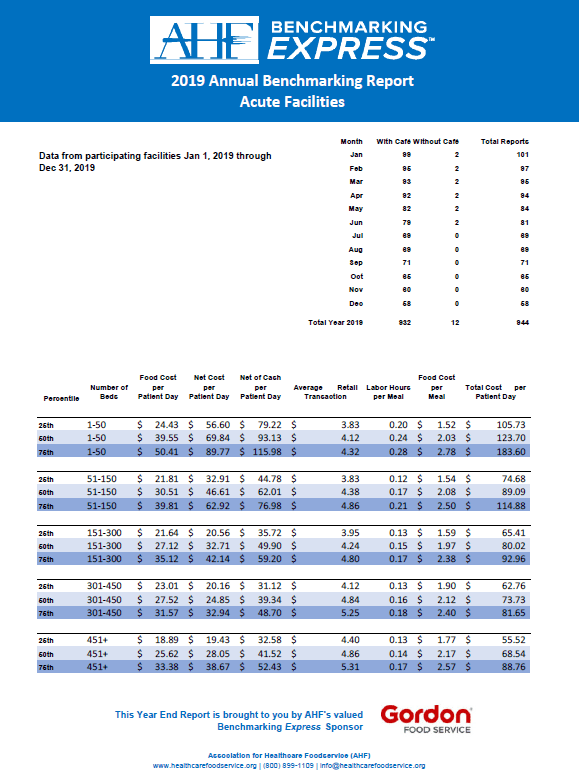 AHF members can access our annual benchmarking report for current and past years. The report is released in the first quarter of each year, compiling the previous year's data. The report provides a summary of the year's compiled results for high-level Key Performance Indicators (KPI) sorted by 25th, 50th, and 75th percentile and by bed size.  
Access the report under "Benchmarking Express" in our member-only document library. 
Full Benchmarking KPI Report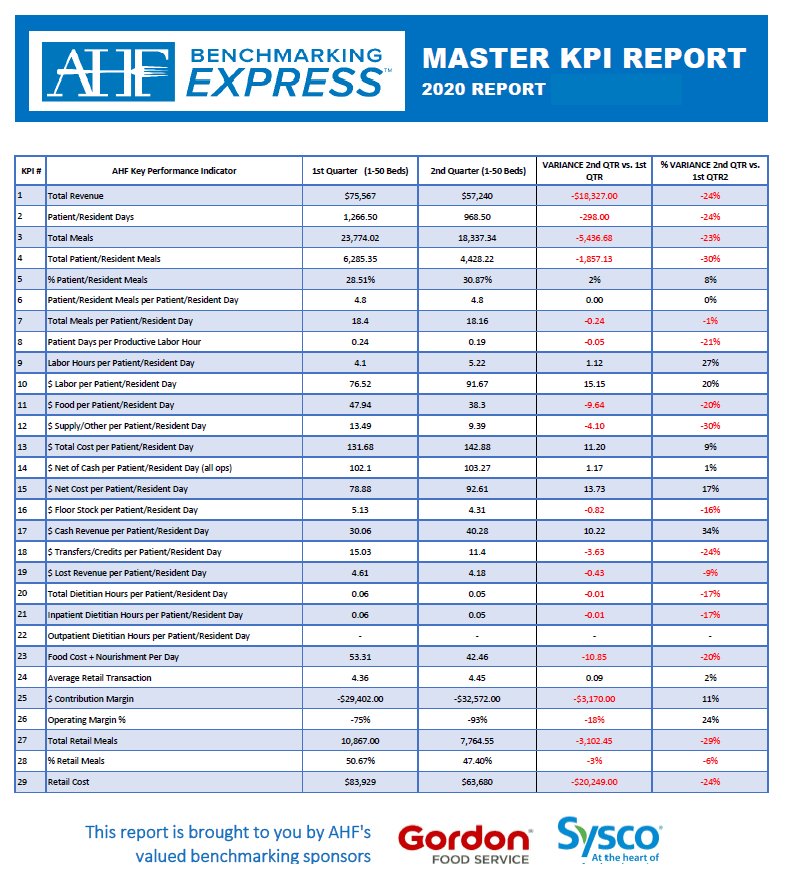 A report that dives into AHF's Key Performance Indicators (KPIs) that you enter each month. This report provides a comparison of the Industry Median for each quarter for our benchmarking KPI's. There is a report for each bed size category allowing you to compare against your peers. Furthermore, the report provides an overview of AHF's benchmarking community demographics.
Access the report under "Benchmarking Express" in our member-only document library. 
Other Resources & Publications
AHF's online, searchable resource library can also be used to search through a wealth of available documents, publications, and more. It is available to AHF members 24/7 and contains dozens of valuable documents spanning topics from retail to leadership and beyond.